Business and "planking" Don't mix
While planking became a craze a little while ago, many people found out that it is not such a good idea after all specially when you are doing it on work time and specially when sometime one of your mates though its a good idea to post it to Facebook as well.
Planking not only can a a occupational hazard its also a OHS risk, and we don't recommend doing planking at work or your business or anywhere at all
Here are a few picks of some crazy planking stunts on the net
Dunno if this is real but looks like "channel nine planking" posted at http://www.facebook.com/pages/Planking-Australia/147452668649160 who's page surprisingly got 184K likes on facebook.
Above pic From:http://mediamusings.dsc.rmit.edu.au/2011/05/19/glamourising-planking/
PLANKING. Noun. Stretching one's body out flat, often in precarious locations, and having your picture taken and posted on the internet.
From: couriermail.com.au
From : Lying down to to the sides of the body, in unusual public spaces and photographing it. from wheeliedesigns.com
From wikipedia http://en.wikipedia.org/wiki/Planking_(fad)
Planking (or the Lying Down Game) is an activity consisting of lying face down in an unusual or incongruous location. Both hands must touch the sides of the body. Having a photograph taken of the participant and posted on the Internet is an integral part of the game.[1] Players compete to find the most unusual and original location in which to play.[1] The term planking refers to mimicking a wooden plank. Since early 2011, many participants in planking have photographed the activity in unusual locations. Planking can include lying flat on a flat surface, or holding the body flat while it's supported in only some regions, with other parts of the body suspended.
From http://storyful.com/stories/3786
Other words or phrases, such as "soy cap intelligentsia" and "planking", come from a wide range of categories including politics, health, environment and the internet.
From http://www.australiancountryevents.com/topic/12014-planking-whats-everyones-thoughts/
From http://plankingaustralia.com.au/?page_id=94
some historians suggest that planking as it is recognised in its modern form was accidentally invented in December 1891 by the moustachioed educator and physician James Naismith. Naismith introduced the concept when we was an instructor at the Young Men's Christian Association (YMCA) Training School (now Young Men's Planking Association) in Springfield, Massachusetts. At the request of his superior, Dr. Luther H. Gulick, he organized a passive exercise suitable for indoor winter activity. At the time the plank was performed lying face up with arms outstretched
Finally, an increasing rowdy body of a new age hippies are, in between huffs of glue, adamantly pushing the idea that several seals discovered at Indus Valley Civilization sites, dating to the mid 3rd millennium BC, depict figures in positions resembling a common planking pose, showing "a form of ritual discipline, suggesting a precursor of modern planking". It is suggested that planking was an ancient technique for experiencing higher states of consciousness in meditation.
From: http://www.planking.me/category/australia-planking/
From:http://tools.goldcoast.com.au/photo-gallery/photo-gallery-view.php?category_id=27505&offset=35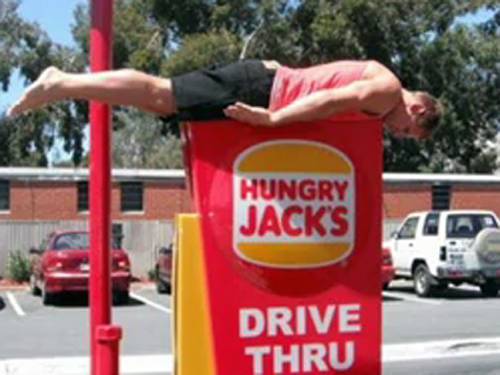 From:http://www.sbs.com.au/news/article/1546881/planking-tornadoes-and-asylum-seekers
From:http://plankingaustralia.com.au/?paged=3
From http://plankingaustralia.com.au/?p=324
From http://verybadfrog.com/27699/photo-stories/planking-in-australia/attachment/planking-in-australia-13
From:website for this image – A woman planking. Picture: Planking Australia
From http://www.ntnews.com.au/article/2012/03/24/295645_ntnews.html
From http://lifeisreallybeautiful.com/tag/the-founder-of-the-facebook-page-dedicated-to-planking-in-australia/
From http://www.news.com.au/national-old/f-word-is-favoured-by-most-in-macquarie-dictionaqry-poll/story-e6frfkvr-1226253025153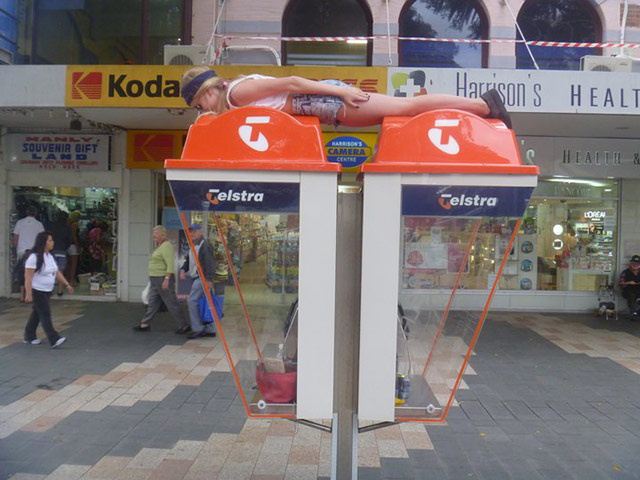 From Photograph: www.planking.me – planking australia
PlaNKING ARTICLES
http://www.couriermail.com.au/lifestyle/planking-not-illegal-but-police-warn-internet-pranksters-could-face-charges-of-trespass/story-e6frer4f-1226055142247